You can associate your Smart TV to your CHILI account directly from your TV, or by using a Smartphone or PC.
Here's how:
Open the CHILI app from your Smart TV and select the REGISTER/LOGIN option.
You'll see this screen on which you can select to link your TV:
with QUICK WEB ACCESS, using the QRCode or the code displayed on your TV
with ACCESS ON TV, entering your details with the remote control
We recommend using the QUICK WEB ACCESS, as it's the fastest and easiest method!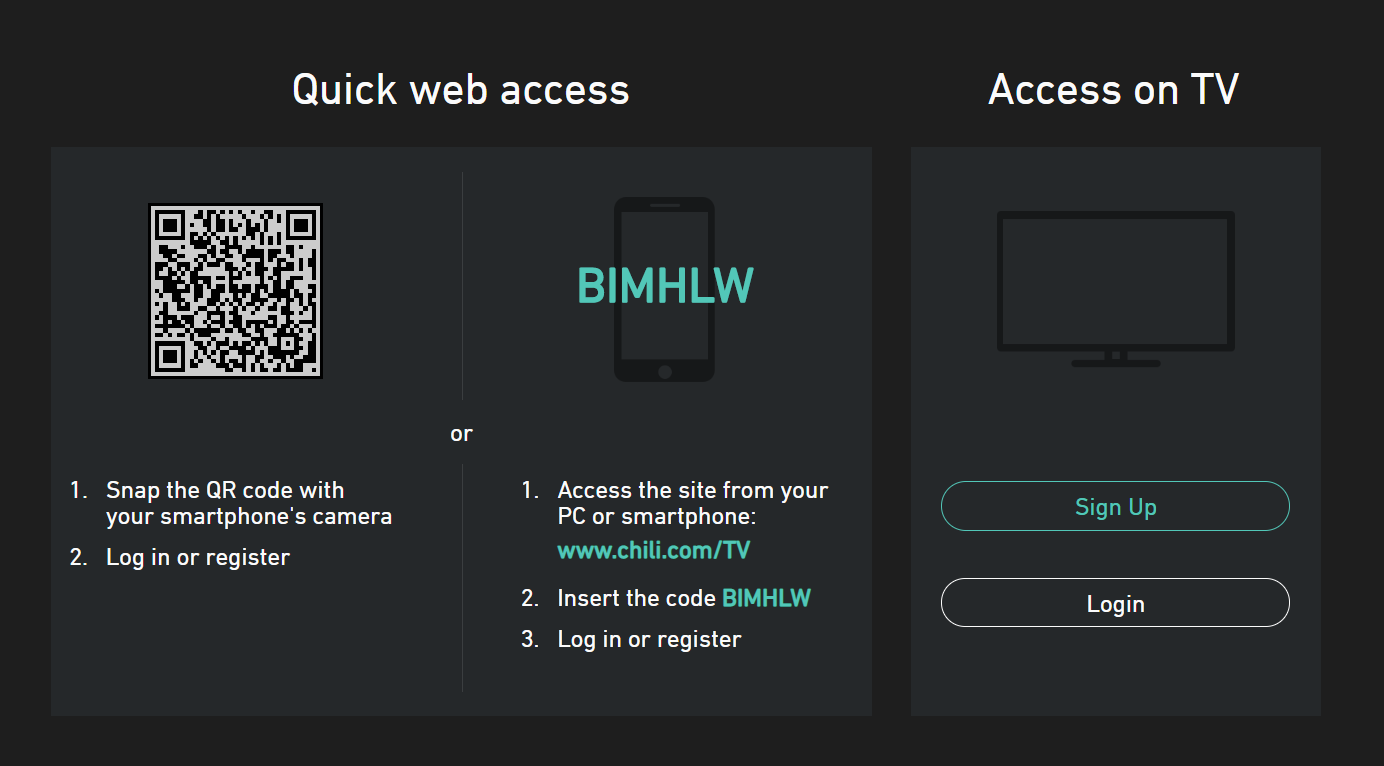 If you use the QRCode
Point your smartphone's camera at the code (if QRCode reading is enabled) or use a dedicated app for reading QRCodes, freely available from the Google Playstore or Apple App Store.
Your smartphone will load the CHILI site, where you can register for the service on the web (if you haven't already) or log into the app (if you're already a customer).
If you use the code
Go to www.chili.com/TV using your PC or mobile devices
Enter the code displayed on your TV and click on LINK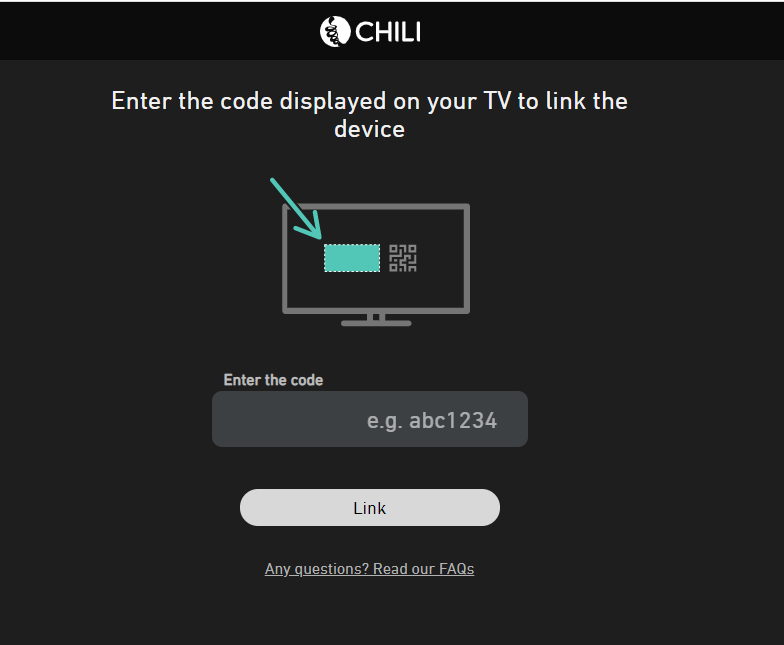 Log in or register with CHILI
By using either method (using the QRCode or displayed code), your Smart TV will be linked to your CHILI account.
If you log in or register using your TV
Enter the required details using the remote control to log in to the app (CHILI e-mail and password) or to register with the service.