Registration on CHILI is completely free.

You can register on the website chili.com or directly on the CHILI app that you can find pre-installed on your Smart TV or downloaded from your tablet and Android Smartphone.
To register:
go to chili.com and select the person symbol on the top right or enter the app via your Smart TV or Android mobile device
select LOGIN or SIGN UP option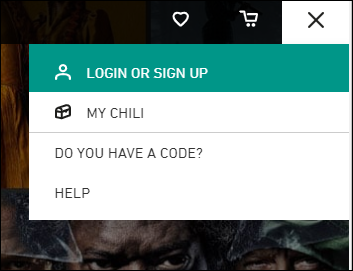 choose to register with Facebook or opt for the standard registration by inserting the information requested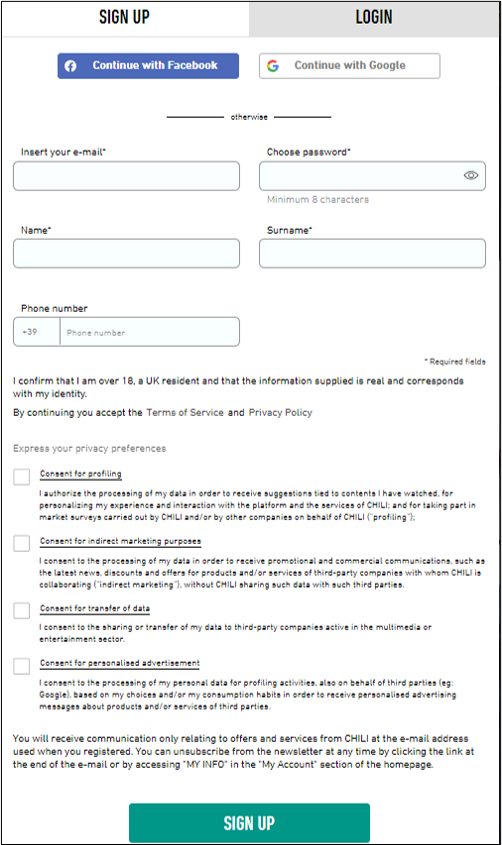 If you choose to register with Facebook, the fields will be automatically populated with your name and surname
confirm your registration clicking on the REGISTER button
You will immediately receive an email with a 50% off Welcome discount code which you can use to rent or purchase your first film at half price! Movies with STRAIGHT TO CHILI in the poster are not included in this promotion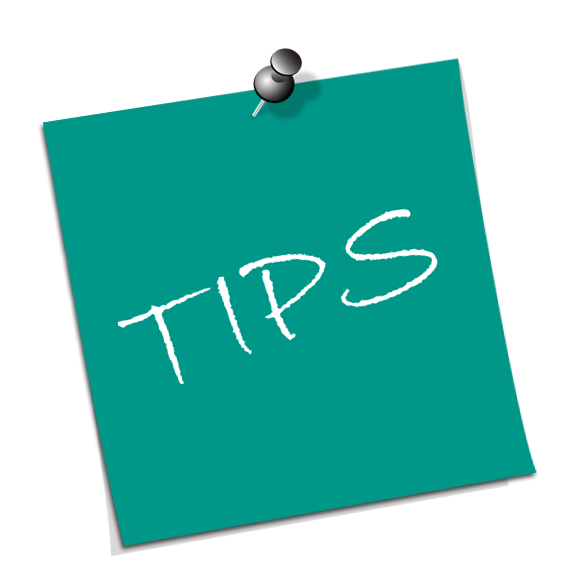 The discount code that you receive when registering is active and is valid for use within 3 days from the date of registration.


The discount cannot be combined with other discount codes and Gift Cards active on your account


If you have an iPad or iPhone, you can register at chili.com using the browser on your device. Registration on the CHILI app from these devices is not possible.


This welcome discount code can't be used for movies with STRAIGHT TO CHILI in the poster
DO YOU STILL NEED HELP?